Stamp Themes to Collect
Stamp themes, also called thematic stamps or topical stamps, are any postage stamps that have a specific subject or topic which are collectively gathered by enthusiastic topical/thematic stamp collectors.
When it comes to collecting stamps, for beginner stamp collectors, it is recommended to collect all kinds of stamps you would encounter. Of course, having a stamp collection that covers the whole world would be very enormous, consisting of thousands of volumes, and surely it will be extremely expensive to acquire. Many people believe that the stamp collection of Count Philipp von Ferrary was the most complete one ever formed in the history of stamp collecting, and that his collection may never be matched or surpassed by anyone.
Topical Stamp Collecting
Many stamp collectors limit or focus their love of collecting to certain stamp themes such as particular time periods, specific countries, or particular subjects (also called topical stamps) such as birds, flowers, or airplanes on stamps. A lot of stamp collectors choose to organize their stamp collection based on stamp themes, postmarks or covers.
Topical stamp themes that are very popular all over the world include: animals, cats, dogs, birds, butterflies, insects, flowers, sports, art, maps, scouting, Olympics, ships, space, Disney, ships, stamps on stamps, chess, famous people, New Year, Christmas, and many more.
With Topical Stamp Collecting, Your Interests Are Unified
Stamp collectors, obviously, like stamps and so they tend to collect them. But of course, just like other people, stamp collectors also have other interests.
The activity of collecting particular stamp themes (topical stamps) lets one to combine their hobbies by collecting stamps and stamp-related items that show or portray some of their other interests.
Ever since the first postage stamp was issued, the activity of collecting stamp themes or topical stamp collecting has developed and expanded to comprise of many interesting subjects, topics or stamp themes from plants to animals, sports, famous people, aircrafts, ships, holidays, cars, and everything else you can think of.
Many stamp collectors who are into collecting stamp themes know that the field of collecting topical stamp themes is described having 2 main areas:
Even if these two methods of collecting stamp themes are popular, exhibitions you will find at stamp shows usually feature thematic or topical stamp themes.
For instance, let's assume that one of your favorite stamp themes is all about cats. If you collect cat stamps by subject (subject collection), then it would most likely feature cat stamps from many countries, arranged by the country that issued it. Each cat stamp came from a different country and it shows a different type of cat.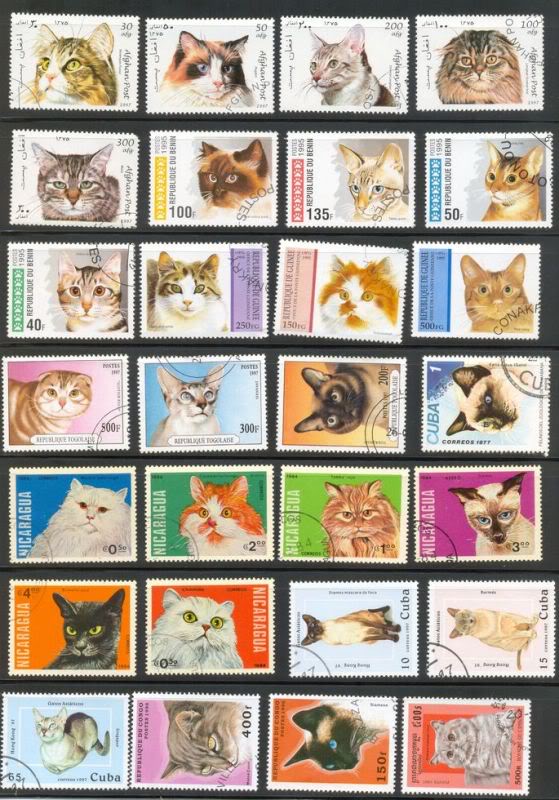 On the other hand, collecting stamp themes or stamps by theme (thematic collection) would use up other types of stamps that show different subjects in order to provide a descriptive story about cats, including where they roam (if they are wild), what their diet is, and how they live. Stamps may be chosen to show how cats were portrayed in literature, how they lived and thrived through history, and many other interesting subjects or topics about domestic or wild cats.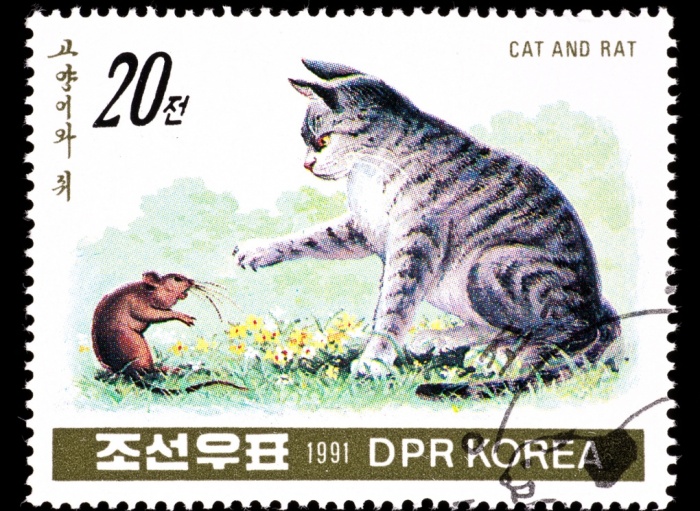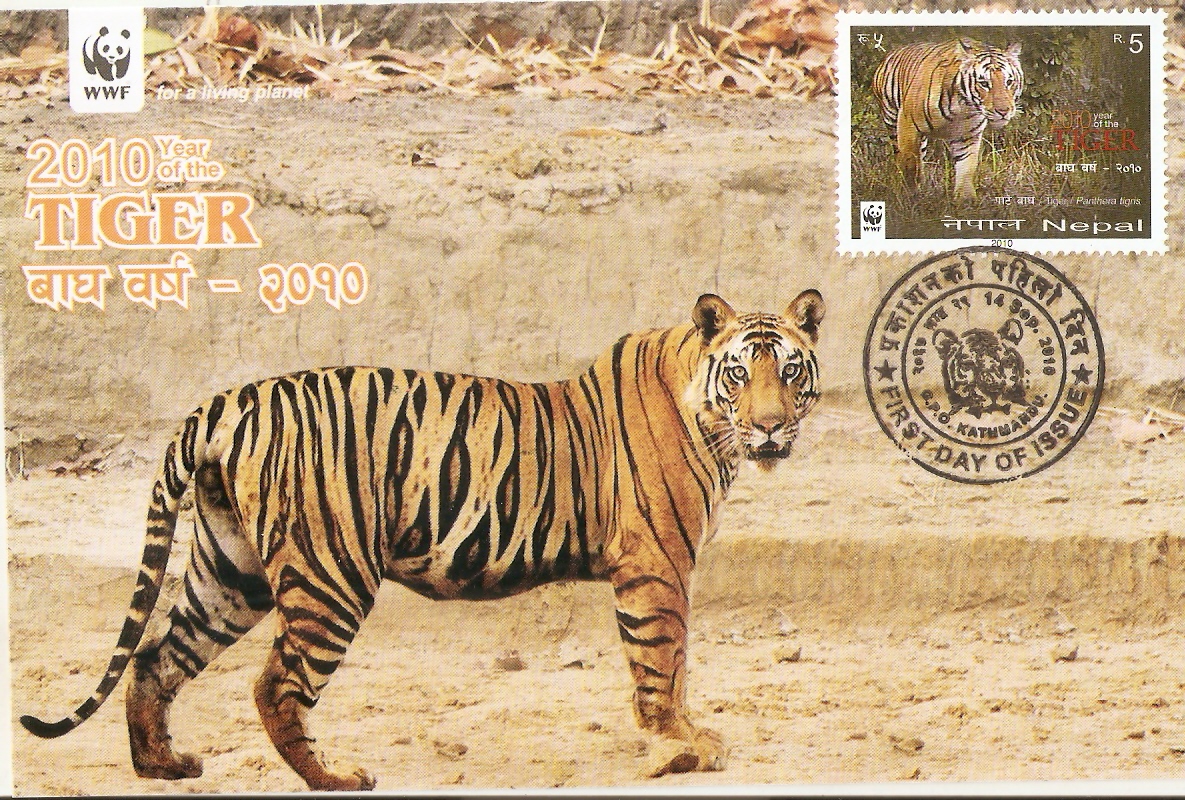 Therefore, while the stamp themes or stamps by theme collection would surely be composed of many cat stamps, it would also be composed of many stamps and related paraphernalia that do not portray cats, but can be associated with cats or a story that includes cats.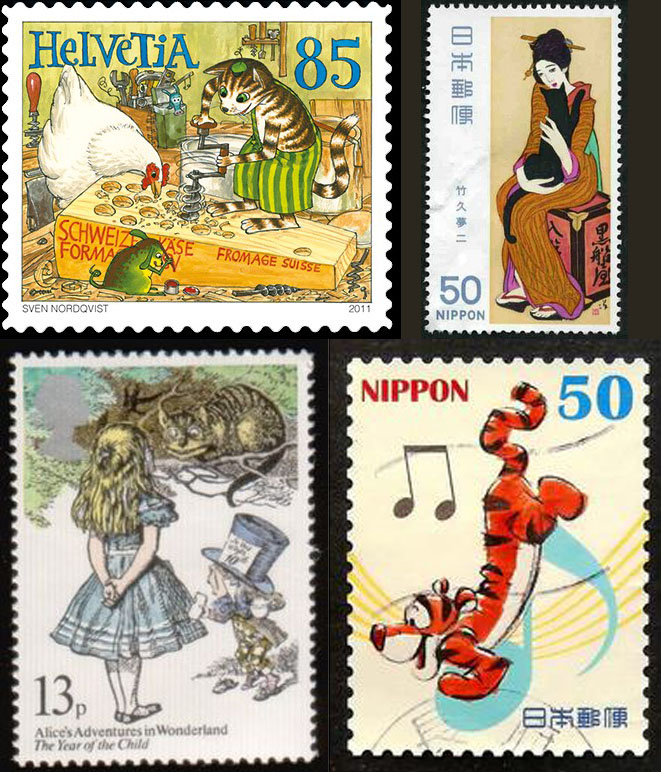 The choice of stamp themes or topic depends solely on the stamp collector, and it may most likely be related to his/her occupation or personal interests. Stamp themes can either be general and huge such as butterflies or flowers, or it can be specific and smaller.
It may prove to be quite hard to search for stamp themes that are highly specialized, but a stamp collection bearing an unusual or odd theme is more interesting to some stamp collectors.
How to Start Collecting by Following Stamp Themes
Collecting by stamp themes usually starts by collecting any type of stamps; however, there are actually many other postal-related paraphernalia that can be used to make your thematic collection grow.
Depending on your interests and your budget, you can grow your stamp themes collection by availing different stamp-related items. These days, you will almost always encounter stamps incorporated as "miniature sheets". Of course, it is up to you to not include them in your stamp themes collection, but there are some stamp collectors who consider collecting them as they form part of the set. Deluxe miniature sheets (issued usually by French-speaking countries) can also be collected, but these are quite hard to find.
Most stamps are usually "perforated", but there are a few that can appear "imperforate" too. Be cautious if you happen to encounter imperforate stamps if you are looking to expand your stamp themes collection, because they are actually very hard to find, and most likely, they are very expensive.
There are times stamps appear in the form of "booklets". If you have a stamp themes collection of cats, booklets might have a different cat picture on the cover and on the stamps, or a booklet may show a cat picture on the outside cover, but there will be no cats found on the stamps contained inside. Some stamp collectors may or may not include booklets in their stamp themes collection. In case you are interested, did you know that sometimes there are "self-adhesive" stamps inside booklets as well as ordinary gummed postage stamps of the exact same design in sheets? You may want to consider adding these into your stamp themes collection now.
Postmarks, postal markings or cancellations with your specific favorite stamp themes collection (let's say cats) are absolutely fun to behold, are plentiful, and these are usually very cheap to purchase.
First Day Covers (FDCs) are envelopes with postage stamps on them, and they are canceled on the very first day that the stamps were issued. Recent designs of FDCs have what you call "cachets" which are closely related to the stamp themes being issued. FDCs considerably cost more, but most stamp collectors don't mind paying a little bit more because they get to enjoy seeing interesting cancellations and/or eye-catching pictures that can become a nice addition to their stamp themes collection. A variation of FDCs, called "souvenir pages", can also become a nice addition to your stamp themes collection. Souvenir pages are first-day issued stamps (canceled) attached on a page in which printing, design, and issuing details are shown. They are somewhat similar to FDCs, but instead of envelopes, they are issued on printed sheets of paper. Also, the postage stamp specification is written and printed by the official source.
If money is no object to you, then you can also consider expanding your stamp themes collection by acquiring "maximum cards" (maxicards). These are postcards with a nice picture matching the postage stamp and showing the cancelled stamp on the front of the postcard.
If you have the money and you really do get "hooked" on your stamp themes collecting hobby, you can try availing what they call essays, "proofs" (progressive proofs), and artwork. These are actually stages involved in the production of a completed stamp.
You can find new stamps to add to your stamp themes hobby when you visit the StampWorld website. Simply use the Advanced Search feature to find the stamp theme you are looking for. Click here to go to the Advanced Search feature.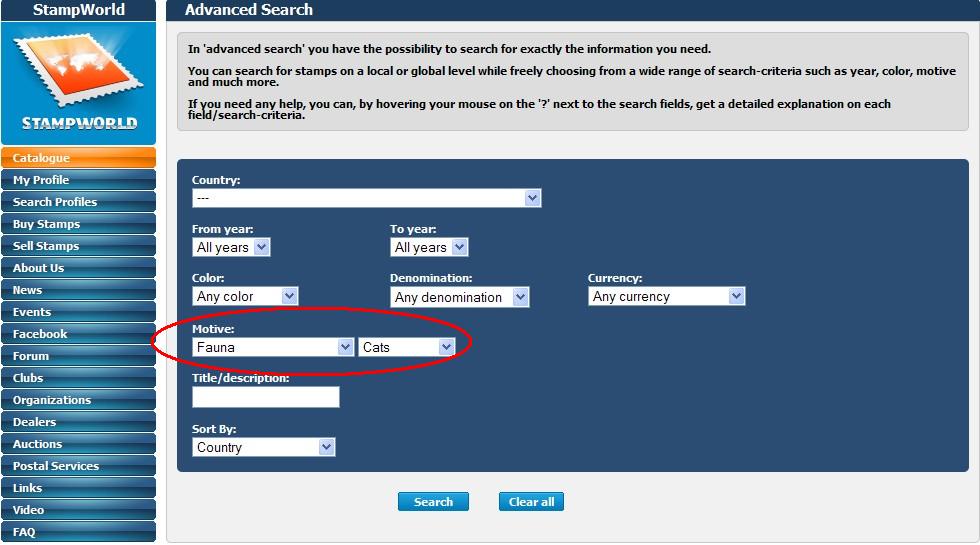 With all the things you can collect based on stamp themes, you will surely have a great time collecting stamps! Whatever your desired stamp themes to collect, one thing for sure is that the collection is based entirely on your personal interests enclosed with your love for stamps.